These things have been on my heart for a long time, but the events of the last few weeks have prompted me to write. Please forgive me if I accidentally misspeak and needlessly offend anyone. Every life is precious to God. No matter who you are, or what you have been labeled, or what you have experienced, or how you have been treated, your life matters to God. He loves you. He is concerned about you. He wants to bless you. Please consider these fundamental truths…
When I look at the night sky and see the work of your fingers—
the moon and the stars you set in place—
what are mere mortals that you should think about them,
human beings that you should care for them? (Psalm 8 NLT)
O LORD, what are humans that you should care about them? What are mere mortals that you should think about them?
Humans are like a breath of air. Their life span is like a fleeting shadow. (Psalm 144 NLT)
But you must not forget this one thing, dear friends: A day is like a thousand years to the Lord, and a thousand years is like a day. The Lord isn't really being slow about his promise, as some people think. No, he is being patient for your sake. He does not want anyone to be destroyed, but wants everyone to repent. (2 Peter 3:8-9 NLT)
What shall we say about such wonderful things as these? If God is for us, who can ever be against us? Since he did not spare even his own Son but gave him up for us all, won't he also give us everything else? Who dares accuse us whom God has chosen for his own? No one—for God himself has given us right standing with himself. Who then will condemn us? No one—for Christ Jesus died for us and was raised to life for us, and he is sitting in the place of honor at God's right hand, pleading for us.
What will separate us from the love Christ has for us? Can trouble, distress, persecution, hunger, nakedness, danger, or violent death separate us from his love?
As Scripture says: "We are being killed all day long because of you. We are thought of as sheep to be slaughtered."
The one who loves us gives us an overwhelming victory in all these difficulties. I am convinced that nothing can ever separate us from God's love which Christ Jesus our Lord shows us. We can't be separated by death or life, by angels or rulers, by anything in the present or anything in the future, by forces or powers in the world above or in the world below, or by anything else in creation. (Romans 8:31-39 GWT)
Consider for a moment what it might be like if we put every life, ethnicity, culture, people, and tribe into a giant color-blind melting-pot blender to make everyone the same and remove all physical, mental, and psychological differences. As a world, we would lose everything. We would lose all the greatness of different people. We would lose all the distinction of different people. We would lose all the importance of different people. Everyone would look the same, think the same, talk the same, sound the same, act the same, live the same, eat the same. Everyone would be the same. Every joke ever written about penguins, and every comic ever drawn about penguins, would be true about the life of humans. There would be only one kind of thinking, only one kind of language, only one kind of behaving, only one kind of food, only one kind of music, only one kind of sports, only one kind of schooling, only one kind of government, only one kind of architecture, only one kind of clothing. In a word, it would be unspeakably dull, drab, and boring.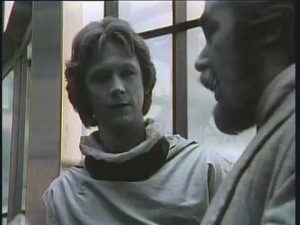 I tried to think of a food example that combined all the foods of the earth into a single dish, but then I realized that wouldn't be an accurate example of blending all our lives together. We would lose even those distinctions. All of our foods would be blended together into a bland gray paste. It would be terrible. It would be Soylent Green.
Let me be very clear, there is a bad kind of racism, which is "the belief that all members of each race possess characteristics or abilities specific to that race, especially so as to distinguish it as inferior or superior to another race or races," (Google: define racism). I do not want any confusion, God hates that kind of racism and all Christians should hate that kind of racism…
Jesus replied, "The most important commandment is this: 'Listen, O Israel! The LORD our God is the one and only LORD. And you must love the LORD your God with all your heart, all your soul, all your mind, and all your strength.' The second is equally important: 'Love your neighbor as yourself.' No other commandment is greater than these." (Mark 12:29-31 NLT)
If you give special attention and a good seat to the rich person, but you say to the poor one, "You can stand over there, or else sit on the floor"—well, doesn't this discrimination show that your judgments are guided by evil motives? (James 2:3-4 NLT)
But the wisdom from above is first of all pure. It is also peace loving, gentle at all times, and willing to yield to others. It is full of mercy and good deeds. It shows no favoritism and is always sincere. (James 3:17 NLT)
But, there is a good kind of racial awareness that allows humans to appreciate and rejoice in our differences. We can adore each other's different people. We can appreciate each other's different cultures. We can encourage each other's different lifestyles. We can be awestruck at each other's architecture. We can admire each other's different music. We can enjoy each other's different food. We can communicate in love with each other. We can seek to understand each other, and when we don't understand each other, we can have loving tolerance for each other's differences. Therefore, we can put each other's needs before our own. Therefore, we can live together in perfect harmony. Therefore, we can work together for the common good.
You made all the delicate, inner parts of my body
and knit me together in my mother's womb.
Thank you for making me so wonderfully complex!
Your workmanship is marvelous—how well I know it.
You watched me as I was being formed in utter seclusion,
as I was woven together in the dark of the womb.
You saw me before I was born.
Every day of my life was recorded in your book.
Every moment was laid out
before a single day had passed. (Psalm 139:13-16 NLT)
Since every life is precious in the sight of God, since Jesus Christ loves every single life, since Jesus Christ died for the sins of the whole world, anyone who claims to be a Christian (which literally means "Christ one") aught to love who God loves.
Look at it this way: At the right time, while we were still helpless, Christ died for ungodly people. Finding someone who would die for a godly person is rare. Maybe someone would have the courage to die for a good person. Christ died for us while we were still sinners. This demonstrates God's love for us. (Romans 5:6-8 GWT)
So then, as Christians, do you have any encouragement? Do you have any comfort from love? Do you have any spiritual relationships? Do you have any sympathy and compassion? Then fill me with joy by having the same attitude and the same love, living in harmony, and keeping one purpose in mind. Don't act out of selfish ambition or be conceited. Instead, humbly think of others as being better than yourselves. Don't be concerned only about your own interests, but also be concerned about the interests of others. Have the same attitude that Christ Jesus had. Although he was in the form of God and equal with God, he did not take advantage of this equality. Instead, he emptied himself by taking on the form of a servant, by becoming like other humans, by having a human appearance. He humbled himself by becoming obedient to the point of death, death on a cross. (Philippians 2:1-8 GWT)
So those of us who have a strong [faith] must be patient with the weaknesses of those whose [faith] is not so strong. We must not think only of ourselves. We should all be concerned about our neighbor and the good things that will build his faith. Christ did not think only of himself. Rather, as Scripture says, "The insults of those who insult you have fallen on me." (Romans 15:1-3 GWT)
Therefore, accept each other in the same way that Christ accepted you. He did this to bring glory to God. (Romans 15:7 GWT)
May God, the source of hope, fill you with joy and peace through your faith in him. Then you will overflow with hope by the power of the Holy Spirit. (Romans 15:13 GWT)
Christians, especially, above all, absolutely, should not be racists…
Also get rid of your anger, hot tempers, hatred, cursing, obscene language, and all similar sins. Don't lie to each other. You've gotten rid of the person you used to be and the life you used to live, and you've become a new person. This new person is continually renewed in knowledge to be like its Creator. Where this happens, there is no Greek or Jew, circumcised or uncircumcised, barbarian, uncivilized person, slave, or free person. Instead, Christ is everything and in everything.
As holy people whom God has chosen and loved, be sympathetic, kind, humble, gentle, and patient. Put up with each other, and forgive each other if anyone has a complaint. Forgive as the Lord forgave you. Above all, be loving. This ties everything together perfectly. Also, let Christ's peace control you. God has called you into this peace by bringing you into one body. Be thankful. Let Christ's word with all its wisdom and richness live in you. Use psalms, hymns, and spiritual songs to teach and instruct yourselves about [God's] kindness. Sing to God in your hearts. Everything you say or do should be done in the name of the Lord Jesus, giving thanks to God the Father through him. (Colossians 3:8-17 GWT)
You are all God's children by believing in Christ Jesus. Clearly, all of you who were baptized in Christ's name have clothed yourselves with Christ. There are neither Jews nor Greeks, slaves nor free people, males nor females. You are all the same in Christ Jesus. If you belong to Christ, then you are Abraham's descendants and heirs, as God promised. (Galatians 3:26-29 GWT)
The solution to all the world's current problems is, and always has been, to put Jesus Christ first…
"That is why I tell you not to worry about everyday life—whether you have enough food and drink, or enough clothes to wear. Isn't life more than food, and your body more than clothing? Look at the birds. They don't plant or harvest or store food in barns, for your heavenly Father feeds them. And aren't you far more valuable to him than they are? Can all your worries add a single moment to your life?
"And why worry about your clothing? Look at the lilies of the field and how they grow. They don't work or make their clothing, yet Solomon in all his glory was not dressed as beautifully as they are. And if God cares so wonderfully for wildflowers that are here today and thrown into the fire tomorrow, he will certainly care for you. Why do you have so little faith?
"So don't worry about these things, saying, 'What will we eat? What will we drink? What will we wear?' These things dominate the thoughts of unbelievers, but your heavenly Father already knows all your needs. Seek the Kingdom of God above all else, and live righteously, and he will give you everything you need.
"So don't worry about tomorrow, for tomorrow will bring its own worries. Today's trouble is enough for today. (Matthew 6:25-34 NLT)
For deeper study