Last week, a dear Christian friend asked me, "Do you believe in the total depravity of man?" When I responded positively, he added, "Good, you are a Calvinist!" No, I do not believe in the Calvinist doctrine of extreme predestination.
Yes, man in his unregenerate natural sinful nature is totally depraved and cannot do anything good…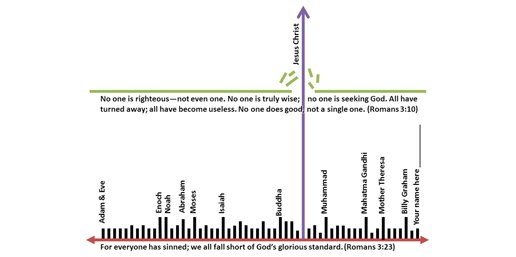 So where does that leave us? Jesus said, "For I tell you that unless your righteousness surpasses that of the Pharisees and the teachers of the law, you will certainly not enter the kingdom of heaven. (Matthew 5:20)" We have no hope in our own righteousness. There are no good works that we can do, which will merit our salvation. There is nothing I can do to earn my salvation.
No, I am not saved by good works, I was not saved until I gave up my good works and died with Christ…
Even a totally depraved man can admit when he is defeated and give up his own works and die with Jesus Christ. Please read "Calvanism – Extreme Predestination". Please write to us or comment below if you have anything to add to this.