In the last days, people will prophecy. There will be godly prophecy and false prophecy. The Bible tells us not to despise prophecies, but test all things and hold fast to what is good. (1 Thessalonians 5:219-21; 1 John 4:1-6) How can we determine the difference? God will pour out his Spirit upon all flesh; and your sons and your daughters shall prophesy, your old men shall dream dreams, your young men shall see visions (Joel 2:28). For false messiahs and false prophets will appear and perform great signs and wonders. (Matthew 24:24; Mark 13:22).
The Bible is not a loose-leaf binder that can have pages inserted and removed on a whim as it suits us. It has been well observed that it is a living book; if you cut it, it will bleed.
Even in the last days, God does not change his mind, and he will not contradict himself (2 Timothy 2:13). Remember, the Spirit is part of God (John 1:3; Colossians 1:16-17; Hebrews 1:3). Therefore, we can be confident that new revelation from God will not contradict old revelation from God. It will be like the ministry of Jesus Christ, who opened up the understanding of ancient prophecies but did not destroy the law or the prophets (Matthew 5:18).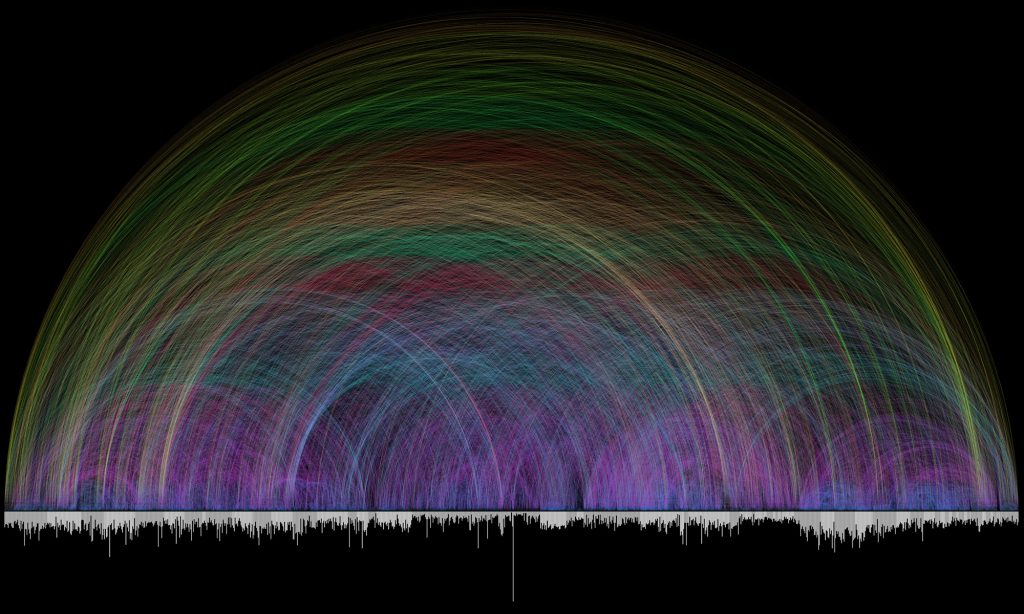 How can we tell the difference between godly prophecy and false prophecy?
Above all, you must realize that no prophecy in Scripture ever came from the prophet's own understanding, or from human initiative. No, those prophets were moved by the Holy Spirit, and they spoke from God. (2 Peter 1:20-21)
In those days, it will be more important than ever to have a good solid understanding of the Bible and a quick way to evaluate prophecy, because there will be many false prophets proclaiming false teaching (Matthew 24:11,24; 2 Peter 2:1-22).
Jesus Rejected at Nazareth (Luke 4:16-30; Isaiah 61:1-11; Matthew 2:19-23; Matthew 13:53-58; Mark 6:1-6; Luke 2:39-40)
Jesus Came to Fulfil the Law (Matthew 5:17-20; Isaiah 40:6-8; Isaiah 44:21-26; Matthew 24:32-35; Luke 16:14-17; Luke 21:29-33)
The Holy Spirit at Pentecost (Acts 2:1-13; Joel 2:28-32; John 14:15-26; John 16:5-16; Acts 10:44-48; Acts 19:1-7)
A Call to Orderly Worship (Romans 12:3-8; Romans 14:13-23; 1 Corinthians 12:1-11; 1 Corinthians 14:26-40)
Instructions to test prophecies (Acts 17:10-15; Acts 20:29-32; 1 Thessalonians 5:219-21; 1 John 4:1-6; 2 John 1:7-11)
Warning against False Teachers (1 Timothy 4:1-5; 2 Timothy 2:1-9; 2 Thessalonians 2:1-12; 1 John 2:18-27; 1 John 4:1-6)
Warning against False Prophets (Matthew 7:15-23; Matthew 24:15-31; Mark 13:14-23; Luke 21:20-24; 2 Corinthians 11:1-15; 2 Peter 2:1-6)
Judgment for Lying Prophets (Jeremiah 23:9-32; Jeremiah 23:33-40; Romans 16:17-20; Galatians 1:6-10; 2 Peter 3:1-9)
If some new prophecy doesn't tie together with the rest of the Bible like the picture above, then don't trust it.
We need to be like the noble Bereans: listen with readiness and check the scriptures
It will become even more important to follow the Berean model: "they received the word with all readiness of mind, and searched the scriptures daily, whether those things were so." (Acts 17:11)
17:10-15 The Jews in Berea applied seriously to the study of the word preached unto them. They not only heard Paul preach on the sabbath, but daily searched the Scriptures, and compared what they read with the facts related to them. The doctrine of Christ does not fear inquiry; advocates for his cause desire no more than that people will fully and fairly examine whether things are so or not. Those are truly noble, and likely to be more and more so, who make the Scriptures their rule, and consult them accordingly. May all the hearers of the gospel become like those of Berea, receiving the word with readiness of mind, and searching the Scriptures daily, whether the things preached to them are so.–Matthew Henry's Concise Commentary
The Apostle Peter warned us about these times…
But the end of all things is at hand: be ye therefore sober, and watch unto prayer. And above all things have fervent charity among yourselves: for charity shall cover the multitude of sins. Use hospitality one to another without grudging. As every man hath received the gift, even so minister the same one to another, as good stewards of the manifold grace of God. If any man speak, let him speak as the oracles of God; if any man minister, let him do it as of the ability which God giveth: that God in all things may be glorified through Jesus Christ, to whom be praise and dominion for ever and ever. Amen. (1 Peter 4:7-11)
The Apostle Paul prepared us for these times…
I know that after my departure fierce wolves will come in among you, not sparing the flock; and from among your own selves will arise men speaking twisted things, to draw away the disciples after them. Therefore be alert, remembering that for three years I did not cease night or day to admonish every one with tears. And now I commend you to God and to the word of his grace, which is able to build you up and to give you the inheritance among all those who are sanctified. (Acts 20:29-32)
But though we, or an angel from heaven, preach any other gospel unto you than that which we have preached unto you, let him be accursed. As we said before, so say I now again, If any man preach any other gospel unto you than that ye have received, let him be accursed. (Galatians 1:8-9)
For deeper study:
Featured image "Visualizing the Bible" Courtesy: National Science Foundation (courtesy Chris Harrison, Carnegie Mellon University; Christoph Romhild, North Elbian Evangelical Lutheran Church/Science)